WELCOME
Looking for a place to call home or just want to visit? We would like to welcome you to our church!
We are currently having services. We are doing smaller groups of 10 or less to stay in compliance with state and local requirements. Hebrews 10:25 says; Not forsaking the assembling of ourselves together, as the manner of some is; but exorting one another: and so much the more, as ye see the day approaching.
The Bible tells us to annoint the sick with oil and lay hands on them. Mark 16:18, James 5:14.
If you are in need of prayer or just need someone to talk to in these trying times, please contact us.
GOD IS OUR STRENGTH
PRAY FOR OUR NATION!
PRAY FOR OUR LEADERS!
PRAY FOR EACH OTHER!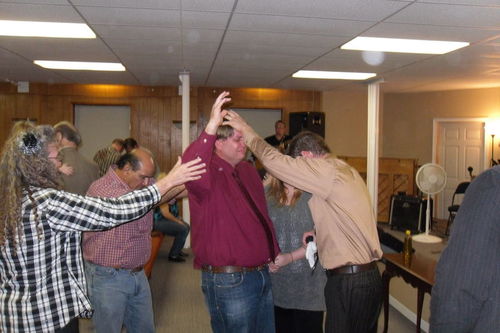 If there was ever a time we needed the power of the Holy Ghost! It's NOW!
No Worries!
Come for a visit and just bring yourself and your family. Jesus was not about money and neither are we. We have faith God will take care of the church, so when you visit we guarantee no offering will be taken up, ever.
Tell a friend about our site
http://www.tabernaclechurch.mysite.com
email joplintabernaclechurch@yahoo.com
to find a church in your area visit
www.apostolicpentecostalchurches.org
or
Worldwide Directory of Apostolic Pentecostal Churches & Ministries
URL: http://www.apostolic-churches.com